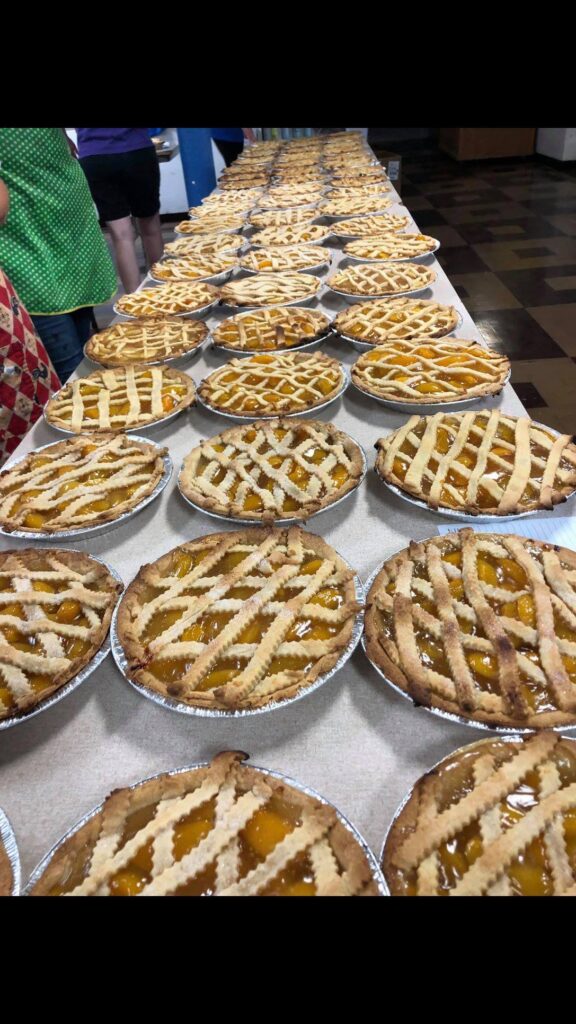 Working Old Settlers Food Tent is expected of all St. Mary's families.
Please remember to mark June 21 – 24
as days the food tent will be open and needing your help, not just from a workers standpoint but also from an option to eat out during that week. We will have delicious BBQ sandwiches, fresh fries, pie and even a root beer float if you want. As always many hands make light work, and it is an expectation that you pick up shifts for each child that goes to STM to help out the school. We are still showing a lot of open time slots, so please sign up soon if possible. If night time slots are not your thing, remember we always need help making pies in the morning as well. Also if working with food is not your thing we can always use help on Tuesday to setup and Saturday to pack things back away.
Tuesday (Tent Setup): https://www.signupgenius.com/go/5080e4fa8ac22a7ff2-tuesday
Wednesday: https://www.signupgenius.com/go/5080e4fa8ac22a7ff2-wednesday1
Thursday: https://www.signupgenius.com/go/5080e4fa8ac22a7ff2-thursday1\
Friday: https://www.signupgenius.com/go/5080e4fa8ac22a7ff2-friday1
Saturday: https://www.signupgenius.com/go/5080e4fa8ac22a7ff2-saturday1