 Mission Vision and Values
Our vision is for a world where children are free to learn and apply the teachings of Jesus Christ as part of their PreK-8th grade education in order to develop a moral foundation that shapes and influences their choices, actions, and behaviors so that faith deepens, fellowship strengthens, and quality of life improves for generations to come.
The St. Mary's Difference
Character Development
St. Mary's school strives to build character through a comprehensive approach, which seeks to develop not only the mind, body and soul of each individual, but also that of the school as a whole.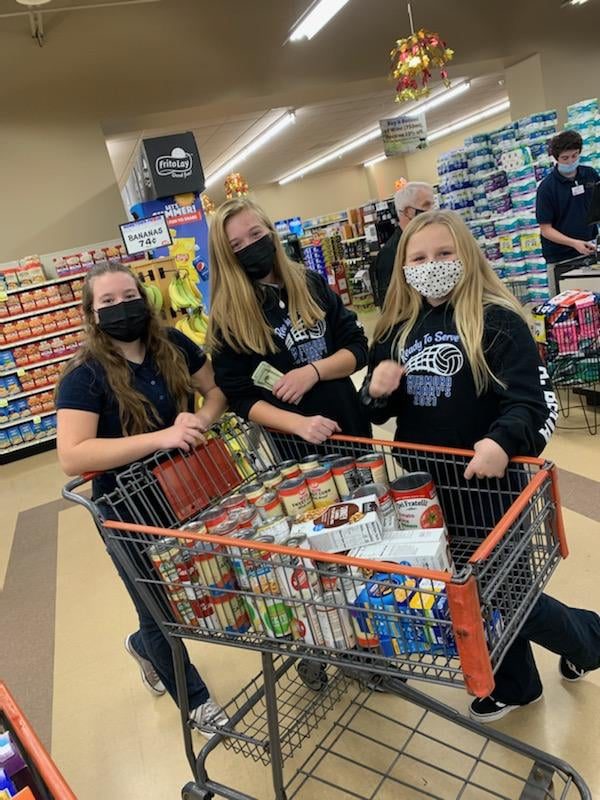 Faith-infused Education
By infusing faith throughout the curriculum, St. Mary's helps the student become well-rounded individuals who contribute to society in a much more profound way.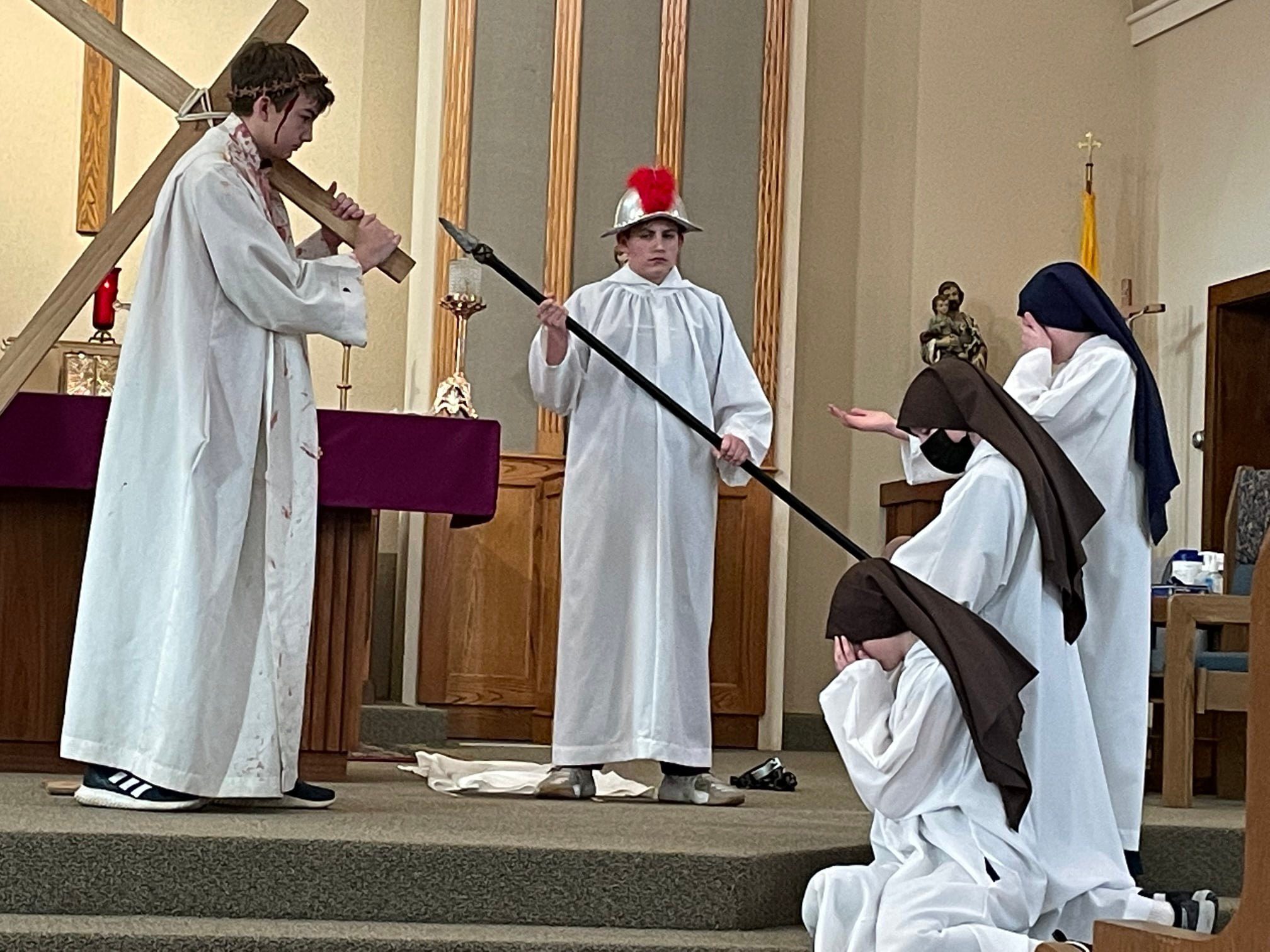 Character Development
Veterans Day Assembly...Student Council and our Veterans!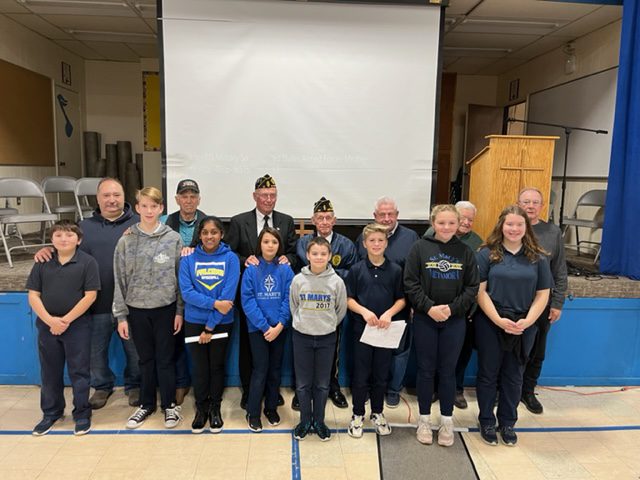 Creating Leaders of Tomorrow
With Jesus Christ as our leader, St. Mary's has the most profound example of leadership at its forefront; a leader whose love of neighbor always went beyond his own personal wants and needs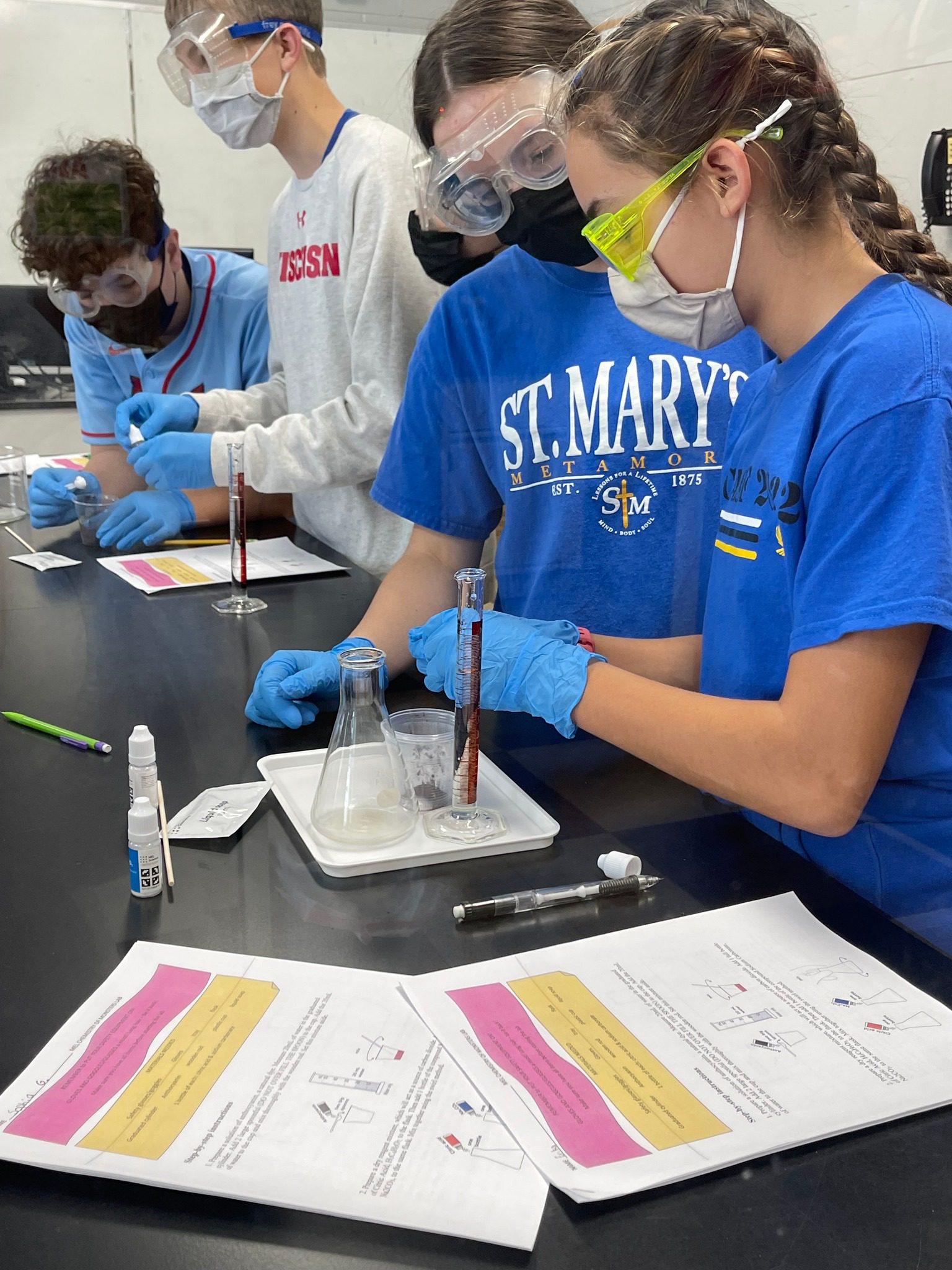 St. Mary's School Calendar
December

2023

Sun
Mon
Tue
Wed
Thu
Fri
Sat

8

Feast of Immaculate Conception

•

12

Boys BB vs Pleasant Valley

•

21

No School - Christmas Break

•

22

No School - Christmas Break

•

25

No School - Christmas Break

•

26

No School - Christmas Break

•

27

No School - Christmas Break

•

28

No School - Christmas Break

•

29

No School - Christmas Break

•